Well, Eichiro Oda has a thing for mothers :P. I know this is a bold statement, but think about it for a while. Most characters's mothers in One Piece are either dead or their whereabouts are unkown, which will probably result in them getting killed in a flashback :P. We don't even know who is the mother of Luffy. So, lets explore some interesting possibilities about it.
We know that Luffy is the son of Dragon and grandson of Garp. So far so good. We also know that he was raised by Dadan, under the orders of his grandfather. Dadan is the woman who also had Ace in her care and later Sabo. She was the one who was looking after the three brothers. But what about Luffy's real mother? She has never even been mentioned by Oda after all these years.
Oda's thing with mothers
Oda has told us really few regarding the mothers of many major characters. We don't know anything about Luffy's, Zoro's or Brook's. Also, Nami's mother died in a flashback, as well as Robin's and Usopp's. Even Chopper's heard abandoned him and Sanji's mother seems to have a sad story. Not to mention characters like Rebecca in the Dressrosa Arc. Why is Oda doing this?
Firstly, it's obvious that he wants to create painful backstories about our favorite characters. Sympathy is the feeling that will lead us to resonate with them. Furthermore, it's quite fitting for the role of a pirate. They are people who have been hurt in the past, who have no family or home to get back to. It's only logical for them to search for adventure, for something to fill their lives with excitement and a sense of family, which is their crew.
Roger's sister?
Lets not deviate further. It's time to analyze our basic theory regarding Luffy's mother. I scoured the web to get theories and ideas(i will mention some crazy and quite funny ones in the end of the post), and i believe this to be the best one of the theories that exist.
First of all, many have stated that Luffy resembles Roger a bit. He's not a son of his, so how can that be? They look alike in appearance and have a really similar attitude. The theory says that Luffy is the son of Roger's little sister. That girl was the woman of Monkey D Dragon.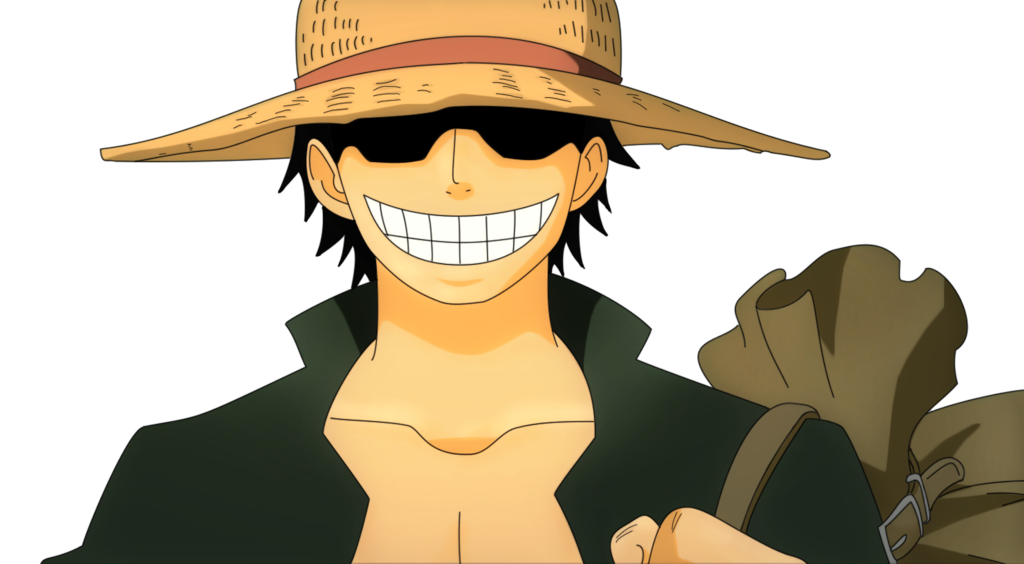 How did the story go about?
What happened is that Roger told everything he learnt about the Void Century and the Ancient Kingdom to Dragon. That was in fact one of his motivations to create the Revolutionary Army and decide to overthrow the World Government. But i believe it wasn't the only reason.
When Luffy's mother was about to give birth, Dragon was already setting his plans of the revolutionary army. That is when the World Government decided to arrest his family. And the person who most probably could lead them to Dragon was his wife.
However, she wasn't ignorant about all of that. She saw it coming, so she decided to take action to save her child, Luffy. That was the reason Luffy was given to Garp to take care of. Who better than him, one of the most well respected Marines, to protect him?
Another possibility is that something happened to her and Dragon was the one who gave Luffy to Garp, before he left to organise his revolutionary army. Either way, the question is, what happened to Luffy's mother/Roger's little sister?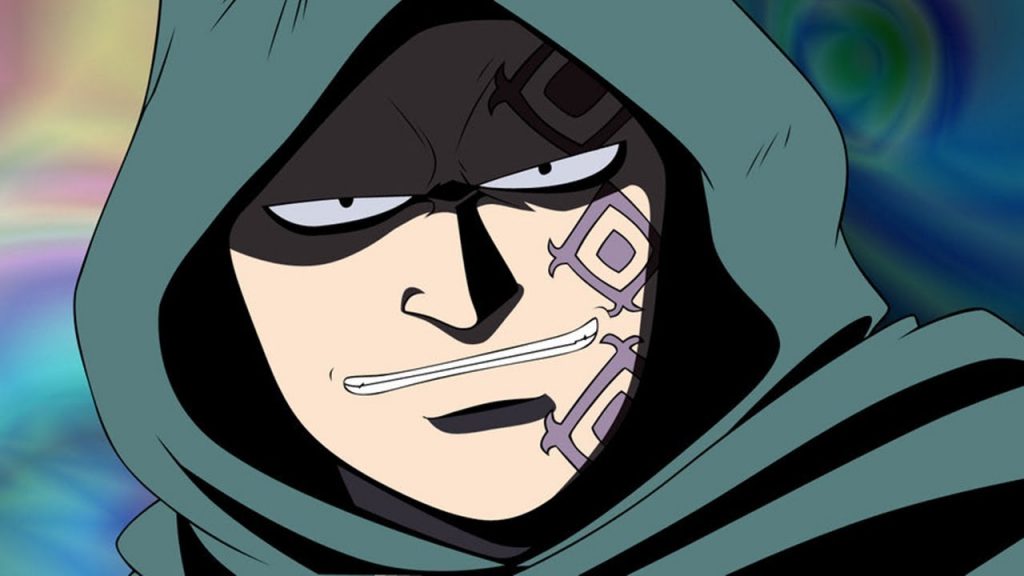 Luffy's mother
There are some possibilites here. She could have been killed by the World Government. She could still be with Dragon undercover. Or she could have been caught, to be interrogated. What if she somehow escaped custody? If this has happened, she probably is staying undercover in a far away island, or with her man Dragon, or maybe vagabonding around the world. She could even be a pirate who knows :P.
World Noble
Another interesting idea is that Luffy's mother is a Tenryubito, a World Noble. A woman who wasn't allowed to wed a man who isn't a noble, like Dragon. That's why she had to be punished for what she did, either by being killed or by making her marry a true noble instead. What if she is to this day?
The only way to save her child was to give him to Garp. Garp himself may have pleaded, in order to save his grandchild. However, because Garp and i suppose Luffy's mother are strong people with pride, i don't deem this scenario so probable.
Vegapunk?
There has been some word around the web that Oda said that both Luffy's parents have been introduced. While i believe this to be a myth, lets explore the possibility. Could Dr Vegapunk be a woman, and Luffy's mother for that matter?
If not, could her be a revolutionary woman already seen with Dragon in some banner? It can be a possibility.
Roger's execution
Roger's execution was the turning point for Dragon. That was when he decided to finally oppose the World Goverment with all his might. A possible connection is Dragon's face tattoo. He didn't have it in the execution. He decided to get it after it, so that he could show his conviction. Another possibility is that is has something to do with his devil fruit. But this is a topic of another post.
The funny mentions
In my world wide web search for possible theories regarding today's topic, some of them really made me laugh. So, for your entertainment, here are some of the most hilarious ones.
Croco mom theory
Some have said that Crocodile can be Luffy's mom. He has some scars, so why not? Maybe Emporio Ivankov did the surgery :D.
Dragon mom
Why not take the idea and expand it? Ivankov changed Dragon to a woman, he gave birth to Luffy and then he changed him back :P.
Ivankov himself
Because why not guys :P.
Jwellery Bonnie
Her fruit can change her age right? She is an old woman who gave birth to Luffy. Logical reasoning :P.
I really want some theories like those in the comments :D.
Well, that was about it for today's post. Do you think we came close to answering who is the mother of Luffy? I want both your serious and your ridiculous/funny theories/ideas in the comments.
If it's your first time here, don't forget to:
Thanks, minna and I'll see you next time!