Are you searching for the best Nami One Piece outfits out there? Have you scoured the web(I use this phrase a lot lately lol :P) but was left with nothing in particular that excited you? Well with today's do it yourself guide we are here to the rescue!
Why cosplay Nami?
The cat burglar Nami, the navigator of the Straw Hat Pirates and the
second member to join the crew after Zoro, in the Orange Town arc. She initially was part of the Arlong Pirates and joined the Straw Hats just to rob them. However, she joined the Straw Hats for real after they defeated Arlong.
To be honest though guys and gals, the real reason to cosplay Nami is that she simply is smoking hot! She's got a badass personality to top it all off, having all the Straw Hat Pirates on her beck and call. So, if you're looking for the best way to cosplay Nami or maybe want to dress like her in the upcoming Halloween look no further!
Nami One Piece Outfits – Before the time skip version
Let's start off with our top choices in case you want to cosplay the before time skip Nami. Ladies, this outfit should be chosen by those of you with smaller boobs(no offense but post time skip Nami has clearly paid for a boob job or just matured too quickly :P).
The basic outfit
For the basic outfit, I recommend this before the time skip Nami costume
from Cos-me. It's comprised of her shirt and top, which look exactly the same. What's more, they are made of high-quality cloth. To make the deal even better, they have the ability to custom-make your costume if you send them your personal measurement. Pretty cool if you ask me.
So, if you want to cosplay Nami before timeskip, look no further and get these basic pieces, as they are the essentials that will give you a clear Nami look.
–>>Get the basic pieces here<<– 
Nami's hair
Another essential piece to get the before time skip Nami look is her signature orange hair. Don't forget that before the timeskip Nami had her
hair short! Now, on to the how!
You can, of course, dye it and get it done at a hair salon or something. However, I will suggest a wig I found that was originally made for another anime, Tokyo Ghoul. I believe it's a perfect fit for someone cosplaying before time skip Nami. Be sure to check it out!
Note that it is made of 100% high-quality Japanese Kanekalon made fiber. Also, it is really easy to wash, so fear not!
Her shoes
You can't cosplay Nami barefoot :P, so be sure to grab a fancy pair of brown boots. That's what she wore at the beginning of the series after all.
You can go with a nice pair like the one I'm suggesting, which comes
pretty close to the look of her original boots and is quite inexpensive, as it is not a classic cosplay piece. Don't forget that it's quite cost effective to do it this way, since you can wear the boots in the real world as well!
Another alternative is this pair of sandals she also wore sometime before the timeskip. They are better if you are cosplaying in the summer and are a hell of lot sexier as well!
–>>Get Nami's sandals here!<<–
Her tattoo
The outfit wouldn't be complete without some important final touches. One of them is the Arlong Pirates tattoo that Nami had before the timeskip, featuring their Jolly Roger in blue ink. I struggled to find a ready-made tattoo like that you can buy(whereas for her after the time skip tattoo I did find a nice one).
What I am gonna suggest though is that you try and make it yourself. Well don't get scared yet. I won't ask you to become a tattoo artist :P. There is a company called Tattify that has excellent temporary tattoos, probably the best out there. You can actually check their shop to see what I'm talking about.
–>>Check the Tattify shop here<<–
They have an excellent selection of temporary tattoos you can choose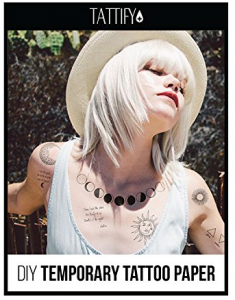 from. Besides that, you can get their do it yourself kit. You will only need a printer and they provide thorough instructions. This way, you can make the Arlong Pirates tattoo from just a picture in your pc!
–>>Get the do it yourself temporary tattoo kit<<–
The brown stick
Before training and upgrading her abilities, Nami didn't have a clima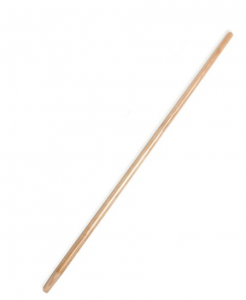 tact(she was pretty useless in fights I now recall :P) but just a brown stick or something like that. If you can't find one just grab something like the one I recommend. The color matches and its length is 1.34 meters(54 inches), so it will do the job more than fine.
–>>Get pre timeskip clima tact here<<–
After time skip Nami outfit: The basic pieces
Nami's outfit two years after is pretty minimalistic I must say :P. A pair of
jean trousers and a fancy bikini top will do the trick real nice. However, if you want to take this one step further, you can certainly invest in this wonderful costume made by one of the best companies in the industry, Dazcos!
It includes her bra, the pair of jeans, a patterned sticker with her tattoo(different tattoo than before the time skip) and those orange circle accessories she has on the sides of her jeans. It's pretty much the whole package so you can't go wrong here!
–>>Get the complete Nami costume here<<–
Below you can see the pants accesories, as well as the sticker tattoo provided!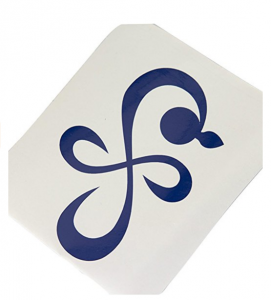 Note on Nami's tattoo
Don't forget that after the time skip Nami has changed her old Arlong Pirates' jolly roger tattoo. Her new tattoo features Mikan(tangerines) and pinwheels, both of which were part of her childhood. It's a homage to Bell-mere, Nojiko and Genzo. You can also get it individually(if you don't decide to purchase the whole costume) by clicking the link below.
–>>Get the post time skip tattoo here!<<–
Nami's long, curly, orange hair
Two years have passed, our girl has matured and her hair has grown long and curly! Besides the common sense options of the hairdresser and the talented hairstyler friend :P, a wig is another good option for the non-orange haired among you! Mtxc makes high-quality wigs and they have proven themselves once again with this excellent Nami wig. I wouldn't advise you to look any further!
–>>Get the post time skip Nami wig here!<<–
Nami's post time skip shoes
We have already established that you won't go barefoot on that party or cosplay event. As a result, we must choose a pair of footwear for our post
time skip Nami outfit as well.
Nami has grown to be a woman and her boots are part of the past. She now wears light brown sandals with a small heel. I'm actually excited about this one, because the sandals I found and suggest look exactly like the ones in the anime. The devil is in the details, as they say, so be careful of this detail to elevate your outfit even further.
–>>Get Nami's sandals here!<<–
Her clima tact and log pose
To make our outfits complete, Nami's clima tact and log pose are pretty much essential. How can she be a navigator and manipulate the weather without her essential tools? For those two I have to recommend two products from the excellent company CosInspite. Note that I actually struggled to find something worthwhile online until I bumped into them.
–>>Check the log pose!<<–  –>Check the clima tact<<–
Special Alabasta outfit
I couldn't help myself from ending this tutorial with a special costume, in case someone wanted to copy Nami's Alabasta look. Back then, she wore a beautiful pink dress. Cosonsen makes a beautiful dress for cosplays, which can be tailor made according to your personal measurements. It's a bit pricey but the quality is top notch!
–>>Check the Alabasta dress here!<<–
Wrapping up
I hope you enjoyed reading this tutorial about how to assemble the classic Nami One Piece outfits as much as I enjoyed writing it. Be sure to ask for help in the comments section below or provide your own tips and recommendations! Also, before you leave don't forget to:
like our 

facebook

 page
Join the OnePieceTheories free anime newsletter!
Thanks for reading and I'll see you again fellow cosplayers!